Welcome to the Highway 43 Car Club
Based on towns along Highway 43, our car club boasts members from Kemptville, Winchester, Chesterville, Merrickville, and all across the Ottawa region. Each year, we hold a number of events all over the Region.
So stop by, become a member, meet some new friends, and most importantly...HAVE FUN.
Kemptville
Cruise Nights

2022
Stand by for News
Awaiting announcements from new
club President Mike Lecuyer
Highway 43 Car Club Events
Drone Footage from Fathers Day 2016
Hwy 43 Car Club - 2021 Show Series -
"CANCELLED"
It is with deep regret, but also with a great
understanding that we the Club Executive
have decided to cancel our 2021 Show Series
which includes our Cruise Nights.
Thank You for your understanding and
please stay Safe and healthy!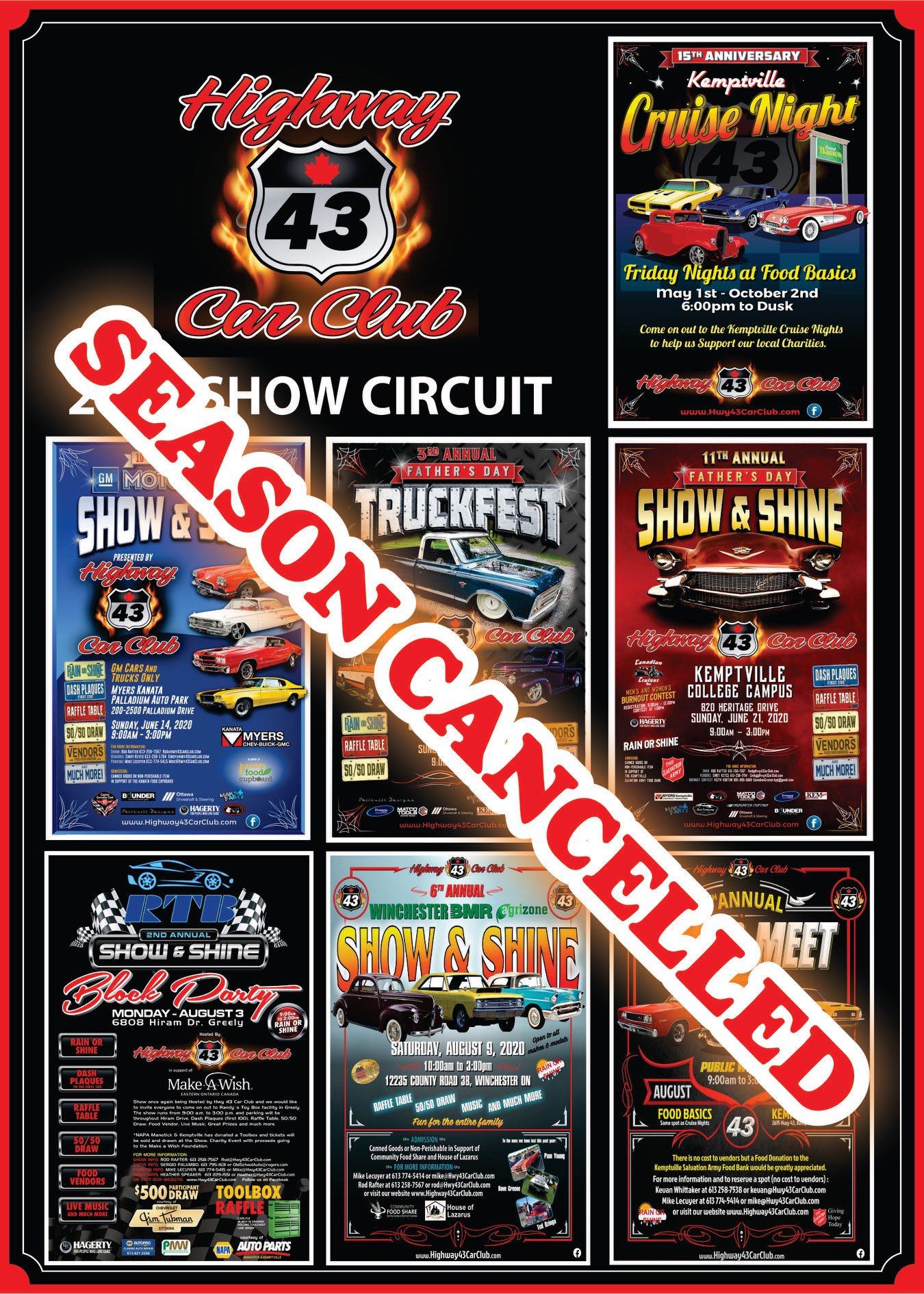 >
Area Car Club Events 2022