All car enthusiasts with all makes and models are welcome in the Highway 43 Car Club.
Please PRINT and complete this Memebership Form and bring it to a Friday Cruise night in Kemptville.
We will take a picture of your vehicle and add you to our membership list.
If you have difficulty with the form please email This email address is being protected from spambots. You need JavaScript enabled to view it. for assistance
Area Car Club Events 20??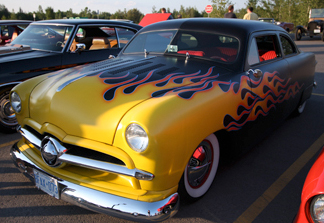 If you're one of those people who like to plan their summer in advance, these calendars are for you!
Rod Rafter (our President), Wendy Hall (Capital Corvette Club) and Roger McGetchie put these lists together and they are now a "must-have" for any Car Show go'er!
Please NOTE: All Highway 43 Club Events have been cancelled for the 2021 season again due COVID-19 concerns. Please enjoy your rides responsibly. We will see you again when its safe for all to do so.