Kemptville
Cruise Nights

2019
The Highway 43 Car Club proudly hosts the Kemptville Cruise Night every Friday.
Running from May 3 until September 27 come join us at Food Basics on Hwy 43.
Area Car Club Events 2019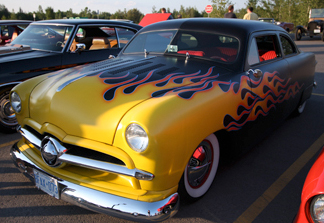 If you're one of those people who like to plan their summer in advance, these calendars are for you!
Rod Rafter (our President), Wendy Hall (Capital Corvette Club) and Roger McGetchie put these lists together and they are now a "must-have" for any Car Show go'er!