Welcome to the Highway 43 Car Club
Based on towns along Highway 43, our car club boasts members from Kemptville, Winchester, Chesterville, Merrickville, and all across the Ottawa region. Each year, we hold a number of events all over the Region.
So stop by, become a member, meet some new friends, and most importantly...HAVE FUN.
Highway 43 Car Club Events
Drone Footage from Fathers Day 2016
2020 Upcoming Events
All GM Show - June 14
Fathers Day Show - June 21
Truckfest - June 21
Randy's Toybox Show - Aug 3
BMR Winchester Show - Aug 9
Swap Meet - Aug 23
Stand by for more details on show
posters and calendar listings shortly.
2020 Listings will be published in the
next week.
>
Area Car Club Events 2020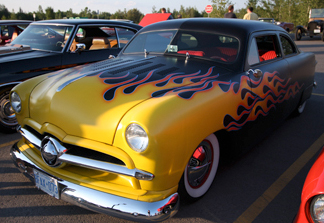 If you're one of those people who like to plan their summer in advance, these calendars are for you!
Rod Rafter (our President), Wendy Hall (Capital Corvette Club) and Roger McGetchie put these lists together and they are now a "must-have" for any Car Show go'er!