Welcome to the Highway 43 Car Club
Based on towns along Highway 43, our car club boasts members from Kemptville, Winchester, Chesterville, Merrickville, and all across the Ottawa region. Each year, we hold a number of events all over the Region.
So stop by, become a member, meet some new friends, and most importantly...HAVE FUN.
Kemptville Cruise Nights 2017

The Highway 43 Car Club proudly hosts the Kemptville Cruise Night every Friday.
Running from May until September, come join us at Food Basics on Hwy 43.
>
Highway 43 Car Club Events
"2017 All Clubs Meeting"
Monday, February 13th - 7:00 p.m. at Rideau Carleton Raceway in the downstairs conference room.
That time of year once again when Clubs and Show Organizers get together to announce their shows and Cruise Nights for the upcoming year. The Official Calendar of Events or Bible as it's referred to for Eastern Ontario, Western Quebec and Northern NY. Once completed it is distributed to all Clubs, Organizers and also printed in the Wheels Spring Edition of ...the Bounder Magazine. We also do up a All Clubs Listing which is distributed and also included. All the Calendar of Events that you see on other websites are from what we produce. Therefore, accuracy is very crucial.
Wendy Hall, Roger McGetchie and myself put this together each year as our contribution to the hobby.
If you have a Show or Cruise Night for the 2017 season please make sure to email Wendy.
This email address is being protected from spambots. You need JavaScript enabled to view it.
If your Club has any changes for a contact (New President) please send me the information. Also, if there are any new clubs that have started up and would like to be listed let me know.
This email address is being protected from spambots. You need JavaScript enabled to view it.
Everyone is welcome to attend the All Clubs Meeting and please pass the word for those not on Facebook. Please contact Wendy to let her know that you will be attending.
Thanks!
At our Fathers Day show you may have noticed
a drone overhead
this was brought in by Rod Rafter
He had seen this and thought it would be cool.
This is how the cool came out.
Enjoy!!
Area Car Club Events 2017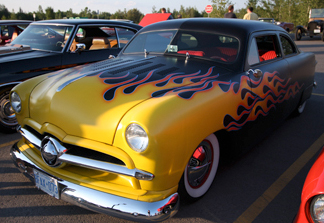 If you're one of those people who like to plan their summer in advance, these calendars are for you!
Rod Rafter (our President), Wendy Hall (Capital Corvette Club) and Roger McGetchie put these lists together and they are now a "must-have" for any Car Show go'er! Below you will find the current PDF's for 2016. (Posted March 1st 2016) 2017 Events will be posted later this year.