Mission Statement
The Highway 43 Car Club is a non-profit, volunteer based organization that:
Promotes and preserves the automotive hobby within the regions along County Road 43 and beyond

Builds and maintains relationships amongst all our members by means of communication and participation at Club Functions.

Works with local businesses in our community to run our Club Functions.

Spreads awareness of the Club through a weekly Cruise Night, as well as various one-time shows throughout the season.

Actively promotes and supports local charities.

Raises funds by means of draws, raffles, entry-fees, and donations to support club expenses.
Area Car Club Events 2020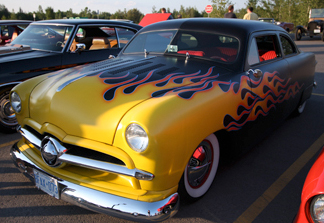 If you're one of those people who like to plan their summer in advance, these calendars are for you!
Rod Rafter (our President), Wendy Hall (Capital Corvette Club) and Roger McGetchie put these lists together and they are now a "must-have" for any Car Show go'er!
Please NOTE: CANCELLATIONS AND CHANGES TO THIS ORIGINAL POSTING ARE NOT BEING MADE HERE. See the Calendar at top for current activities.